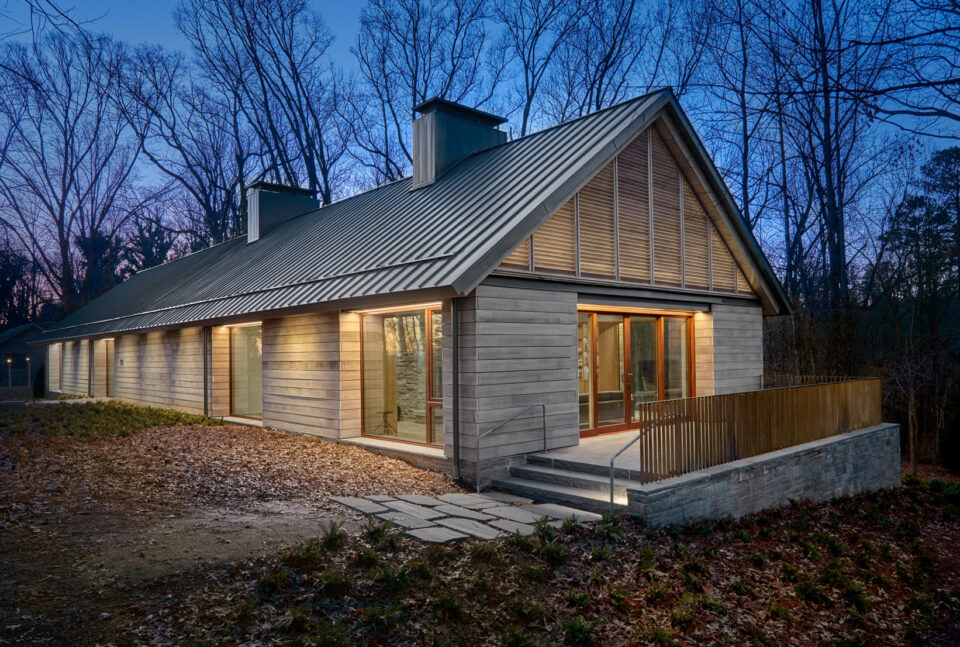 Loghaven is elated to announce the addition of architecture as our newest supported discipline. Beginning with the 2022 application cycle, we invite architects from across the country to apply for residencies in 2023 and beyond.
The interest in including this field as a supported discipline arose from the vital role architecture and design have played across Loghaven's campus. Both Aslan Foundation Board Member and architect Jim McDonough and Sanders Pace Architecture have had a profound effect on the vision and creation of the buildings at Loghaven and the role they play to inspire resident artists. In 2021, Loghaven and Sanders Pace Architecture were honored to receive the American Institute of Architects' Architecture Award, the profession's highest national recognition. 
We look forward to welcoming architects to campus for supported residencies, where they will have the time and space to delve into new projects and take inspiration from the natural and built environments at Loghaven. To learn more about the design process of rehabilitating the existing cabins and constructing the new buildings on campus, see this 2021 article from Dezeen. For more details about the inclusion of architecture as a discipline, please see the Apply and FAQs pages of our website. Applicants in architecture must hold either a degree in architecture or be actively practicing in the field to apply.
"The campus in its entirety is immensely enjoyable. Experiencing the seamless combination of historic preservation of the land and cabins in relation to the newly built structures leaves a lasting impression."
– Petra Bachmaier, Loghaven Fellow