In March, Loghaven celebrated the 2019 Big Ears Festival with two exclusive events for visiting artists and festival attendees that included intimate cabin concerts and a sneak preview of our grounds.
On Saturday, guests were treated to a performance by MacArthur-winning composer, Rhiannon Giddens, Francesco Turrisi, and Rowan Corbett. Our 910 cabin was the perfect location for the performance, which mined the history of the banjo and the tambourine to explore the cultural and historical roots of Southern music. The following day, avant-garde composer Harold Budd and his band, including Terrence Budd, Tim Story, and Trenton Takaki, joined us for a mesmerizing performance that left the cabins and audience humming with his meditative chords.
Both performances were followed by lunch by Chef Jesse Newmister, whose Kaizen and Tako Taco restaurants have quickly established his creative voice in Knoxville's food scene. Chef Newmister took on the Southern tradition of "meat and three," reimagining a piece of culinary heritage for a modern era, highlighting local and regional ingredients.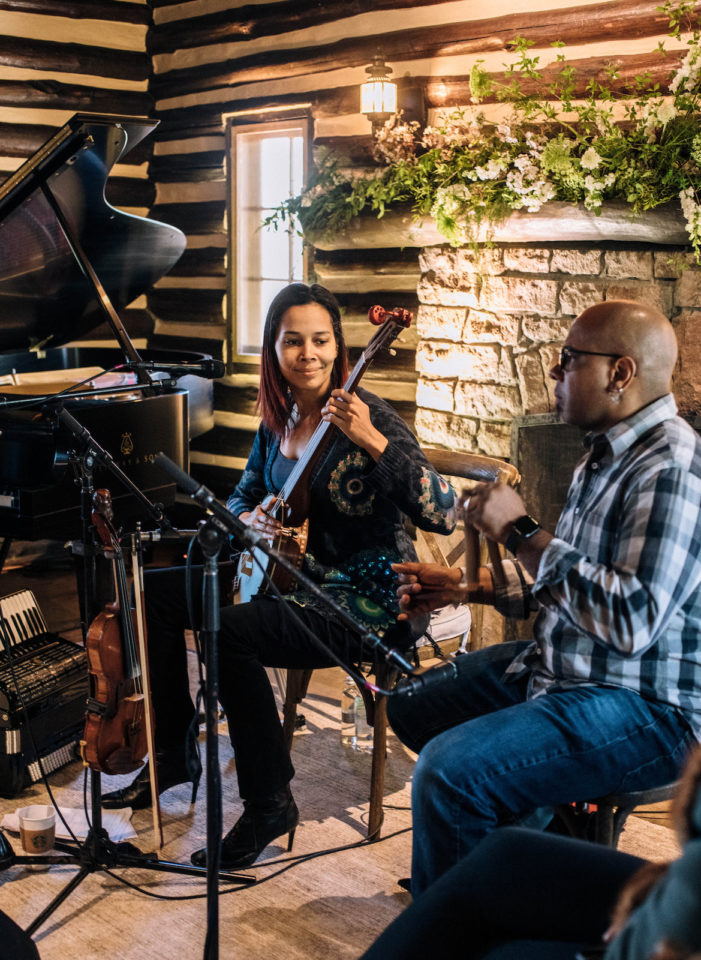 We had a great time sharing Loghaven and two fantastic performances with our special guests and are already looking forward to Big Ears 2020 when Loghaven will be hosting its first artists in residence!