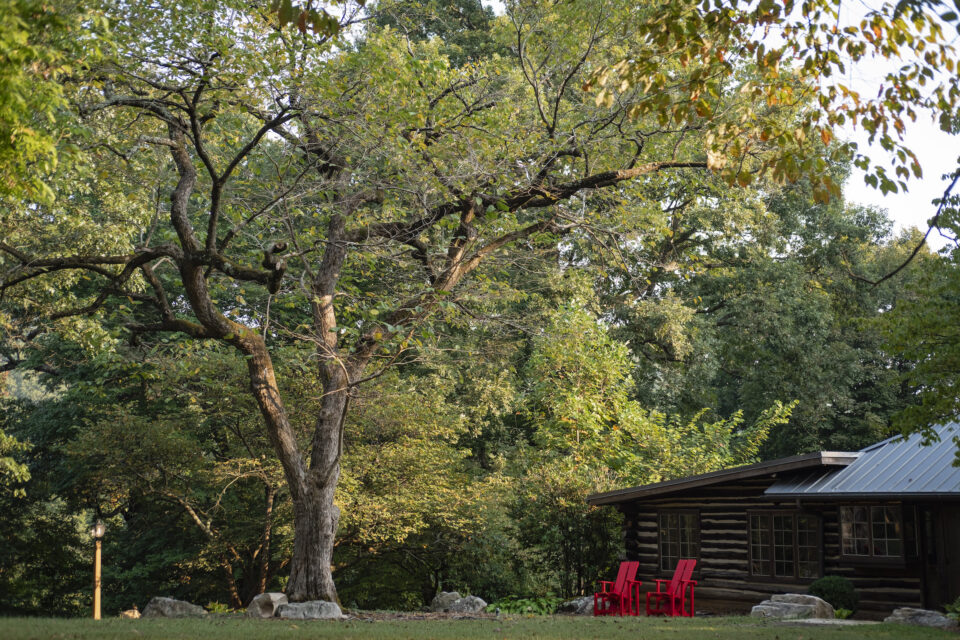 Loghaven Artist Residency has been a labor of love from its inception, born out of a desire to preserve an endangered place, to its culmination as a residency program that brings artists from across the country to Knoxville to make new work. This spring, we are offering tours of the property that include both indoor and outdoor artist spaces. We ask all guests to come wearing both comfortable walking shoes and a mask.
To sign up for one of our tours, please fill out the form here.
DATES
Tuesday, April 20, 2021 @ 5:30 PM
Thursday, April 29, 2021 @ 9:30 AM
Thursday, May 13, 2021 @ 5:30 PM
Thursday, May 20, 2021 @ 5:30 PM
LOCATION
1001 Loghaven Drive, Knoxville, TN 37920
If you have any accessibility needs, please reach out to info@loghaven.org in advance so that we can assist you.