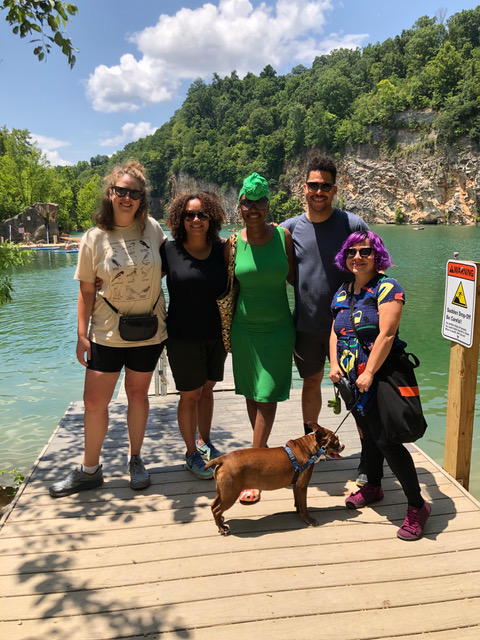 On Friday afternoons during residency sessions, we offer residents optional curated off-site trips around Knoxville and the surrounding area. It's an invitation to get off campus and learn more about our city. In the past, tours have included the Knoxville Museum of Art, the Beck Cultural Center, and the Civilian Conservation Corps-built Norris Dam. One reoccurring tour location is Ijams Nature Preserve's Meads Quarry and Keyhole rock structure, located just ten minutes from Loghaven's campus. Ijams is one of our favorite stops because of its unique ability to speak to both the region's history and its future.
In the early 1900s, Knoxville was home to a thriving limestone mining industry. Known as Tennessee Pink Marble, the rock mined in the area was a type of limestone desirable for its pink hue. The stone was used across the country, including at the National Monument, the National Gallery of Art, and Grand Central Station.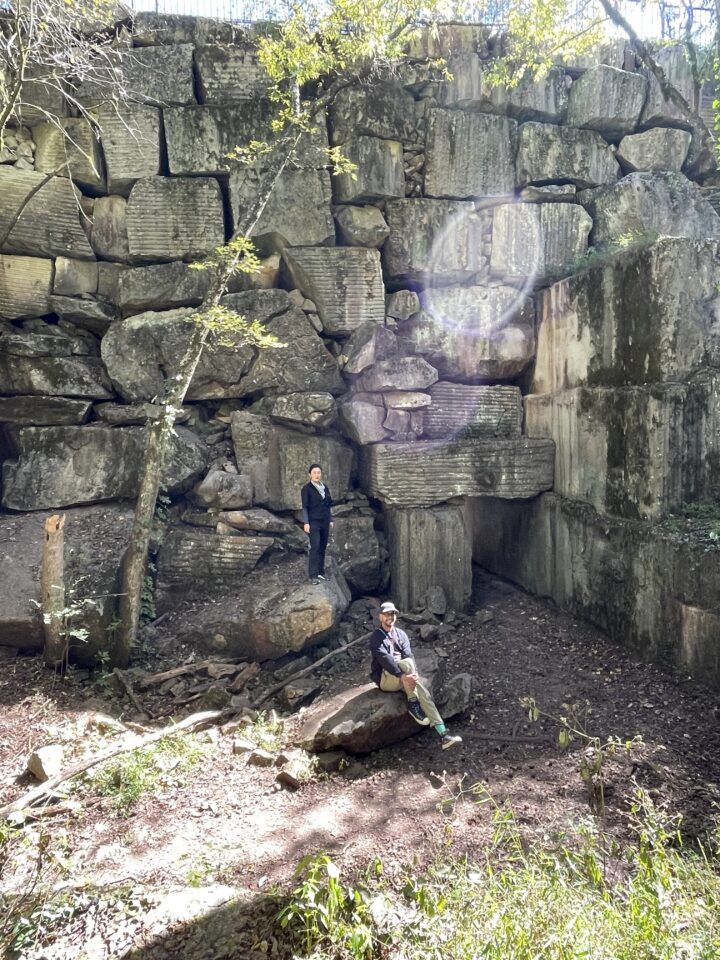 With the mining companies that operated in Knox County long since shuttered, a few of the quarries they left behind have been re-opened as public parks in Knoxville's thriving Urban Wilderness. With over 50 miles of trails and 1,000 acres of natural area, the Urban Wilderness showcases the city as a vibrant hub for outdoor activities located an hour's drive from the Great Smoky Mountains to the East and the Cumberland Mountains to the West.
Loghaven residents have greatly enjoyed hiking in the verdant reclaimed forest, taking a dip in the quarries now used for swimming and kayaking, and visiting the man-made rock formations that make this natural area so unique. Ijams and Knoxville's Urban Wilderness are just two of the many delights Knoxville offers, that we hope leave residents with a sense of how special our area of East Tennessee is.