Access essential resources.
Buildings
The Aslan Foundation has undertaken a meticulous rehabilitation and modernization of the original buildings on the property and has constructed new purpose-built facilities to ensure that artists have the space and equipment they need for a successful residency.
The heart of the ninety-acre property is five historic log cabins (four with round logs, one with hewn logs) situated along a private, tree-shaded road. Each has a porch or balcony and working fireplace. The cabins are perfectly sited to balance artists' dual needs for privacy and a sense of community. The three large cabins have designated office/work spaces and multiple bedrooms; one of the three, owing to its splendid acoustics, is furnished with a Steinway B. The smaller two cabins are ideal writers' cottages. Artists would not share either living or working spaces unless they were part of a collaborative group.
The newly constructed McDonough House, the Visual Arts Studio, and the Performing Arts Studio offer additional working areas for residents. All three buildings were designed by the award-winning, Knoxville-based Sanders Pace Architecture.
All buildings on Loghaven's campus are equipped with wifi, offering high-speed internet access.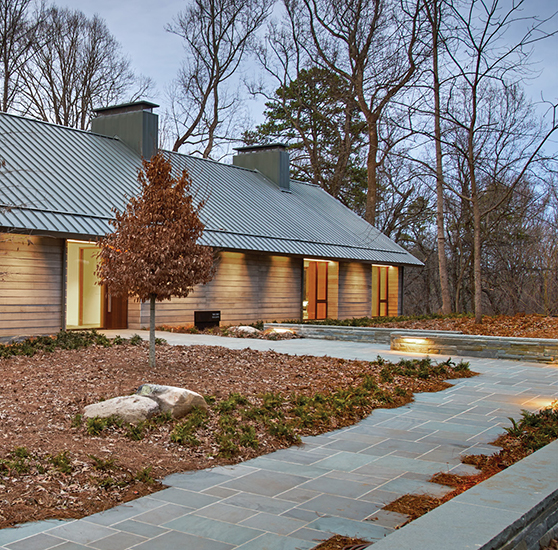 Equipment
Much of Loghaven's fixed and movable equipment is stored either in the McDonough House, the studios, or in our nearby warehouse facility. The common area of the McDonough House has an iMac and a small-format printer. Available equipment in the McDonough House studio includes a Steinway 1098, a digital projector, a separate wet area with darkroom sink and exhaust, and a professionally-designed audiovisual and acoustics system.
The Performing Arts Studio has an 860-square-foot sprung floor, a basic sound system, and an abundance of natural light. The 860-square-foot Visual Arts Studio has both natural and directional light, a scanner, large-format printer, an iMac outfitted with Adobe Suite 5 and Final Cut Pro, taborets, pedestals, homasote panels, easels, drop cloths, basic toolboxes, a separate wet area with oversized sink and exhaust, an enlarged loading door, and a 60-inch Takach etching press.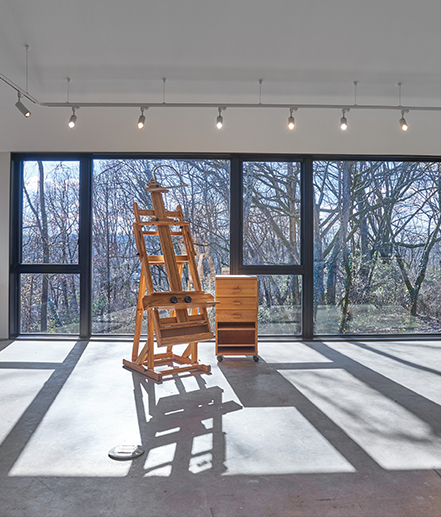 Artists can find additional specialized equipment at the studios and stages of Loghaven Community Partners, which include the University of Tennessee, the Bijou and Tennessee Theatres, the Mill and Mine, and Knox Makers to name a few. Although off-site trips may be necessary, we encourage artists to spend the majority of their working time at Loghaven. Artists should plan to bring or locally source necessary supplies, including any consumables. We will supply a comprehensive list of available equipment to accepted artists. We reimburse up to $200 in freight costs.
Applicants who have questions about whether they can pursue their project at Loghaven should email us in advance.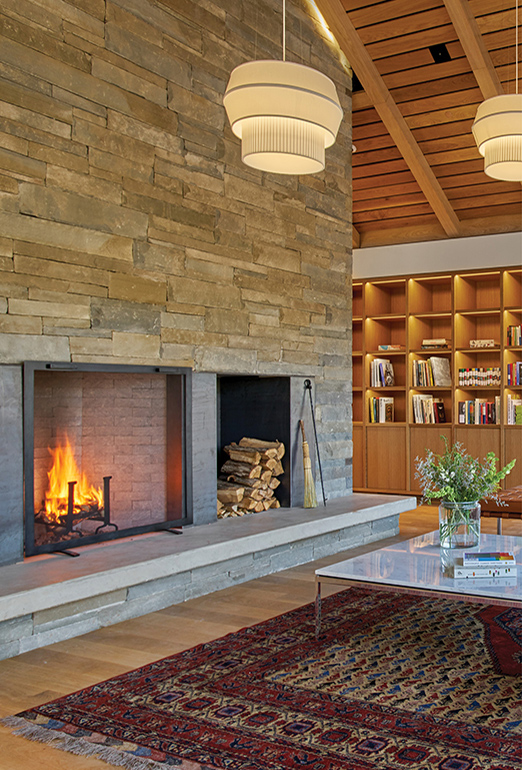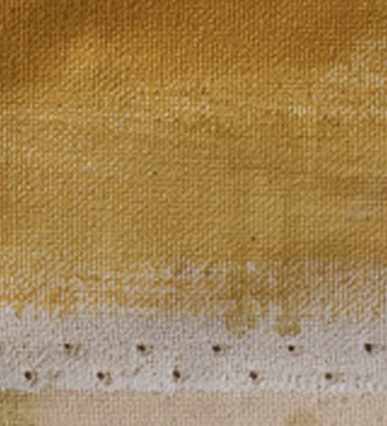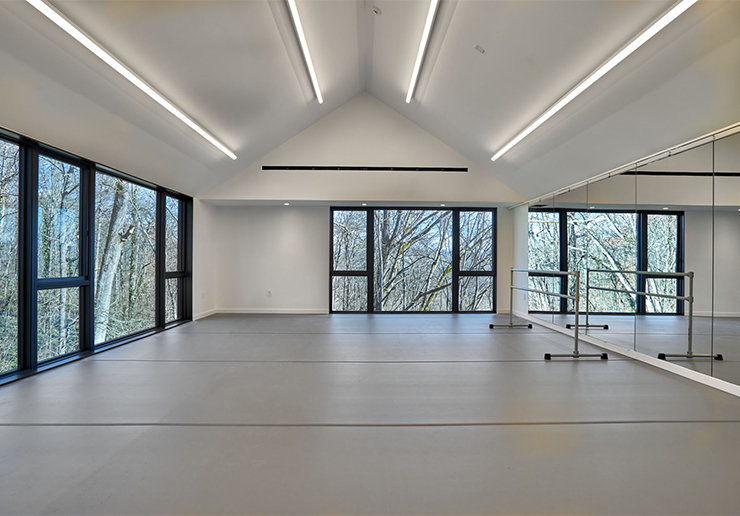 Accessibility
Loghaven's McDonough House is fully accessible. One of Loghaven's original Depression-era log cabins (Cabin 909) has been retrofitted to a Type B accessible space as defined by the U.S. Department of Housing and Urban Development Fair Housing Accessibility Guidelines. The Visual Arts Studio and Performing Arts Studio are also Type B accessible spaces. The Loghaven Residency Director can provide additional information about Loghaven spaces and disability, including a manual that lists accessibility features.