Connect with your surroundings.
Loghaven is located on ninety wooded acres near the southern bank of the Tennessee River in Knoxville, Tennessee. At its heart are five log cabins situated along a private, tree-shaded road. Trails from the cabins lead to a freshwater spring and protected forest. Archaeological studies show that this beautiful cove has been inhabited for over nine thousand years.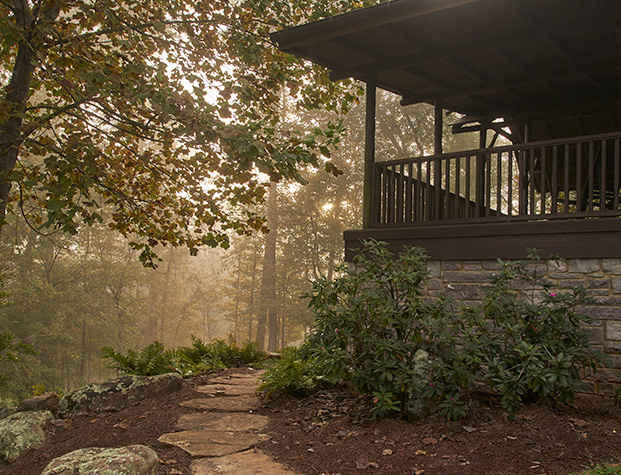 The story of Loghaven's cabins begins in 1935, the middle of the Great Depression, when Myssie Thompson built the homes as rental units to support her family. John Hightower, a local carpenter, added to the cabin community with his own cabin built in a similar style, just south of Myssie's property. Like all revival styles, the log cabin evoked a romanticized past; for Americans living through hard economic times, with fierce ideological battles unfolding around the world, it represented virtues associated with the frontier – toughness, self-reliance, and simplicity. Soon the wooded ridgetop became known in Knoxville for attracting a cast of unconventional, creative tenants. Professors. Architects. A radio deejay. The editors of Esquire.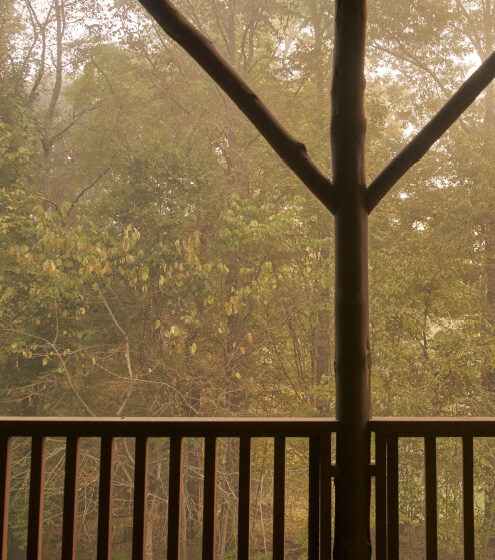 By the mid-2000s, Loghaven's future was uncertain. Myssie Thompson had died in 1975, and in time the property passed into the hands of a real estate developer who was eyeing the property for condominiums. Dismayed tenants fought to bring attention to what was at risk of being lost. They posted handmade wooden signs with exhortations such as "Save Loghaven" and "Greedy Developers Not Welcome Here." The signs remain on the property as a part of Loghaven's history.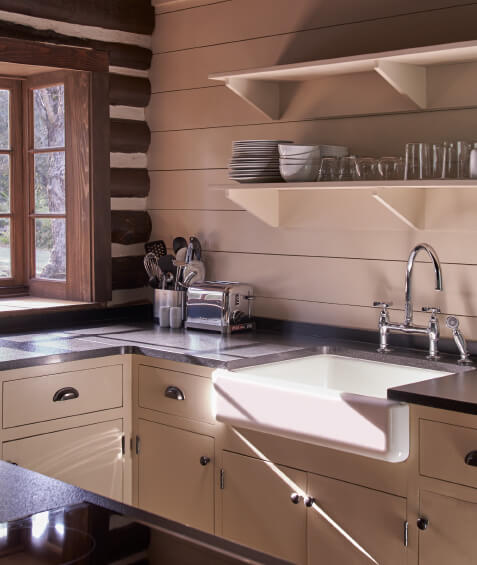 In 2008, Loghaven was purchased by the Aslan Foundation, which recognized it as an essential part of Knoxville's cultural heritage. The Foundation has taken immense care with the physical preservation of the woodlands and log cabins in order to preserve and extend the tradition of a creative community that lived and thrived here over the course of more than eighty years.
Learn More